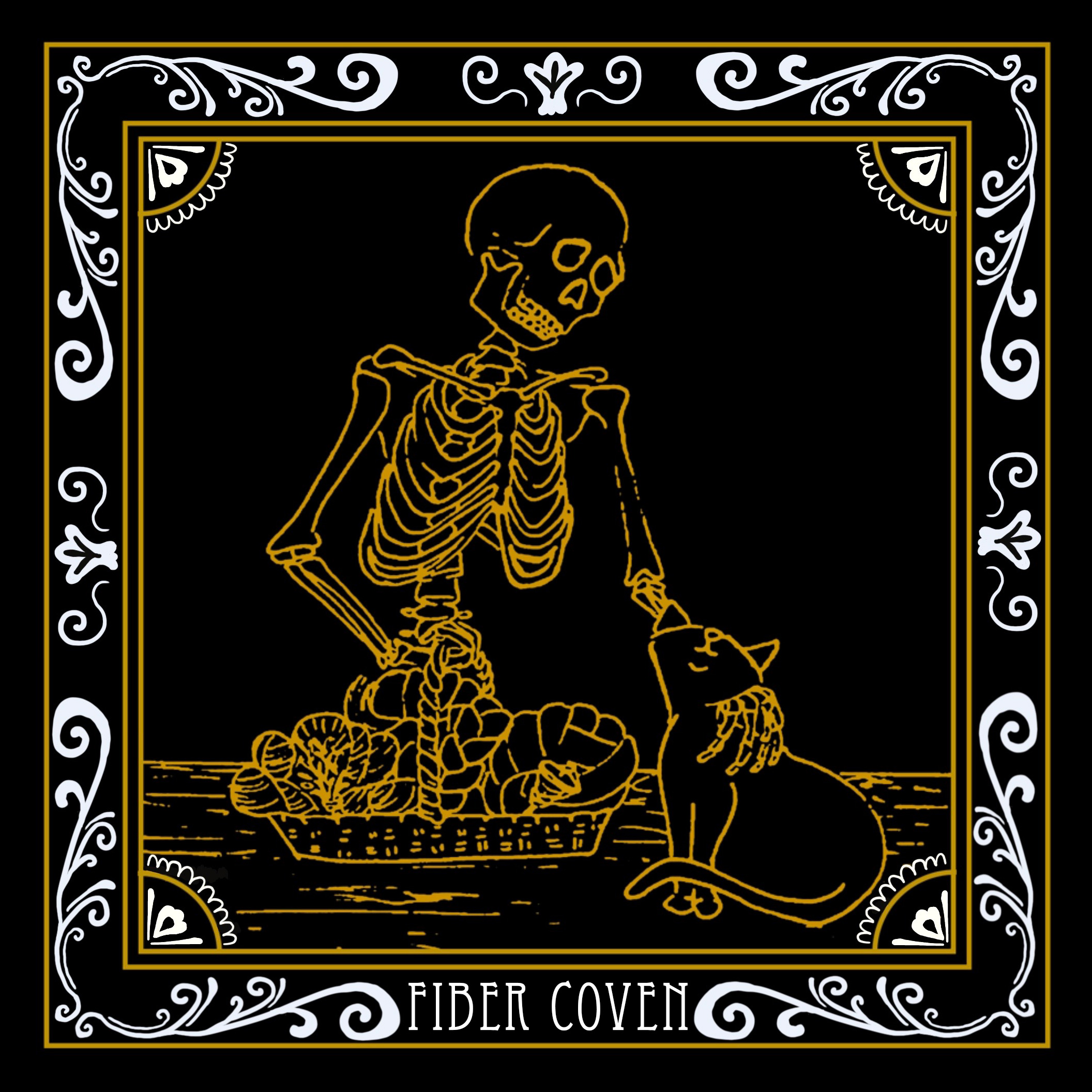 News: The Stripes in Space Shawl MKAL has officially blasted off and will run through the end of July!  See our social media and public Patreon posts to lean more!
https://www.ravelry.com/patterns/library/stripes-in-space-mkal
Emily's partner is helping start up the Louisville Jazz Initiative, which is striving to bring both Jazz music education and live Jazz performances to those who normally don't have access to Jazz instruction and/or performances.  If you can help them out financially, they have a matching fund from Churchill Downs so your contribution will automatically be doubled!
http://louisvillejazzinitiative.com/
FO:
Lauren - Ripple Bralette by Jessie Maed Designs  https://www.ravelry.com/patterns/library/ripple-bralette in Mitchell's Creations Drunken Unicorn Colorway, Lagniappe base  www.mitchellscreations.com
WIPS:
Emily - Vanilla socks, toe up, in Valkyrie Fibers High Twist BFL, Spearmint Tea and Witch's Brew colorways
- Ripple Bralette by Jessie Maed Designs  https://www.ravelry.com/patterns/library/ripple-bralette in Mitchell's Creations Drunken Unicorn Colorway, Lagniappe base  www.mitchellscreations.com
Lauren - Toe Up Vanilla Socks in mystery deep stash
- Ripple Crop Top by Jessie Maed Designs in handspun https://www.ravelry.com/patterns/library/ripple-crop-top
Acquisitions:
Emily - DMC floss and a embroidery floss organizer from JoAnne's
- Radicle Threads kickstarter goodies! https://www.kickstarter.com/projects/radiclethreads/radicle-threads-magazine
Lauren - a cookie box from Emily from Tubby's Taste www.tubbystaste.com , She highly recommends the Taste of Paradise cookie
Occult Corner: We've been talking about color symbolism so much in the last few months, today we bring things together and chit chat about how we use color in our practices
Shameless Self Promotion:
The Stripes in Space MKAL is in Emily's Ravelry shop https://www.ravelry.com/patterns/library/stripes-in-space-mkal
Or you can email fibercoven@gmail.com to get set up with a PayPal invoice and email delivery of the pattern
The Power of the Full Moon Club patterns have been updated!  Strawberry Moon's pattern has been added to Quarter 2 and Quarter 3 is available to purchase now. https://www.ravelry.com/patterns/library/power-of-the-full-moon-club-mkal---q3
Lauren will be having a shop update on Sunday 6/27 at 9am PST, there will be self striping rainbow gradient skeins of Bifrost and Bifrost Mist on High Twist BFL and Matte Sock bases.  Quarter 2 Power of the Full Moon colorways will be available as full skein sets as well.  https://www.etsy.com/shop/ValkyrieFibersTahoe